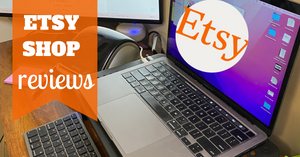 Etsy Shop Review 1:1 Call

Book your 45 minute call with me and I will review your Etsy Shop with you, give you feedback on areas you may want to consider changing to improve Etsy performance.
What can a review do for me?
A review can provide valuable feedback on what can be improved in your shop, such as product quality, pricing, customer service, and overall presentation.
This 45-minute call can improve your shop's search engine optimization, helping it rank higher in search results and attracting more potential customers.
You will receive a checklist of areas for opportunity after the call has ended. 
---